---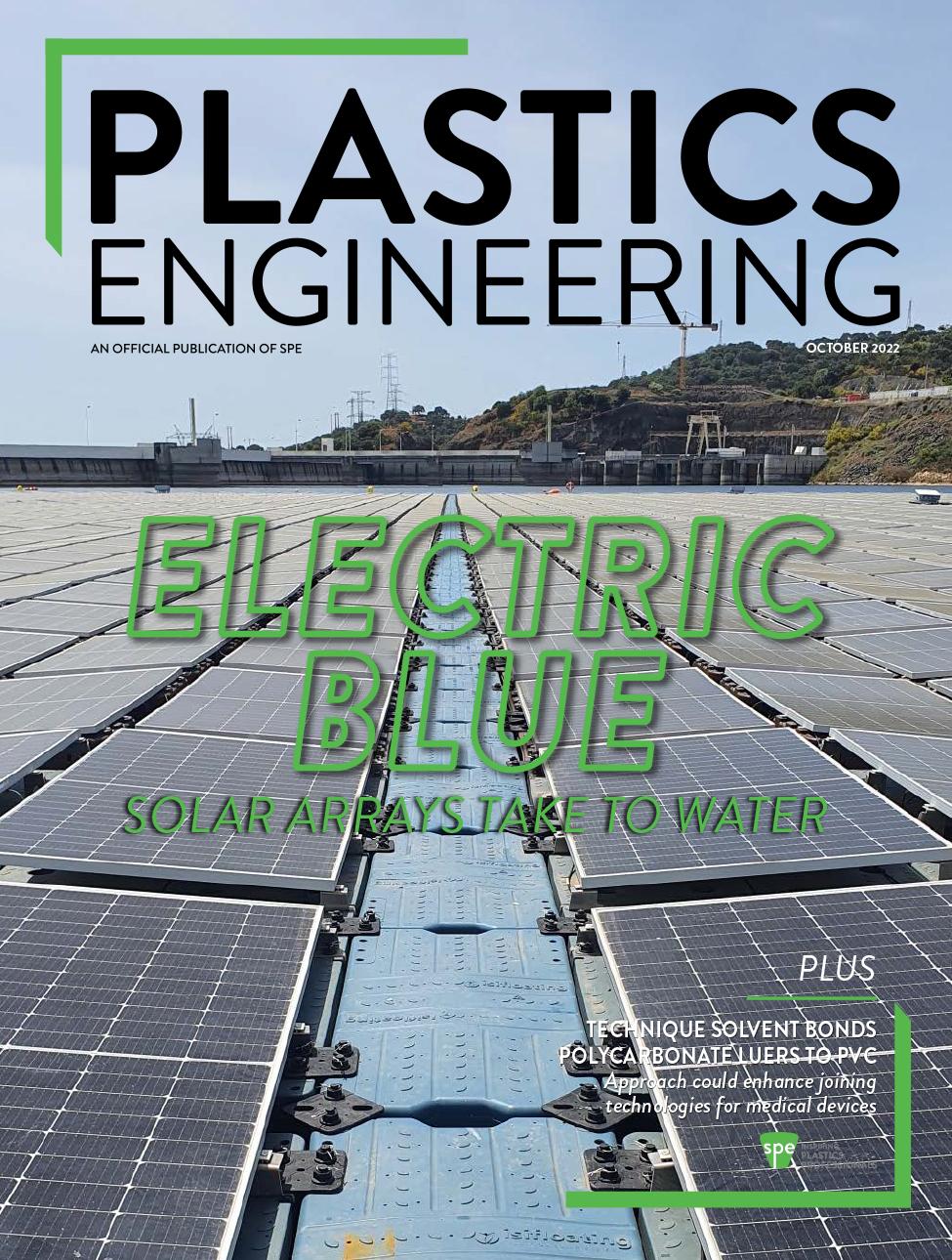 Plastics Engineering
The October issue of Plastics Engineering looks at cork polymer composites, unique water waste removal, K Show 2022, purity in plastics processing, and much more!
Plastics Engineering Highlights
---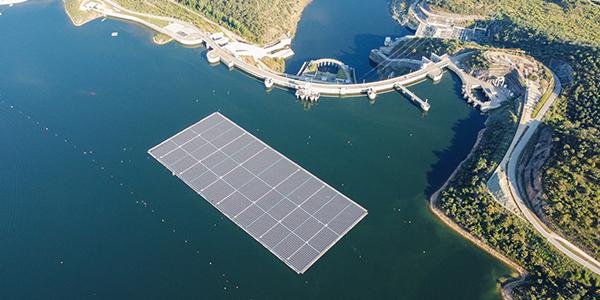 An ambitious clean energy project in Portugal highlights the potential of this eco-friendly material.
Don't miss an issue of Plastics Engineering magazine!
Subscribe or renew your subscription today at 4spe.org/subscribe.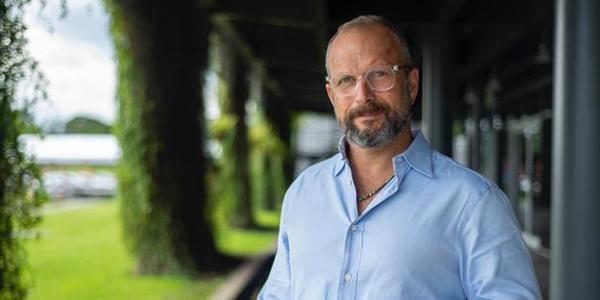 XPrize and YPO seek sponsors for ambitious circular food packaging challenge.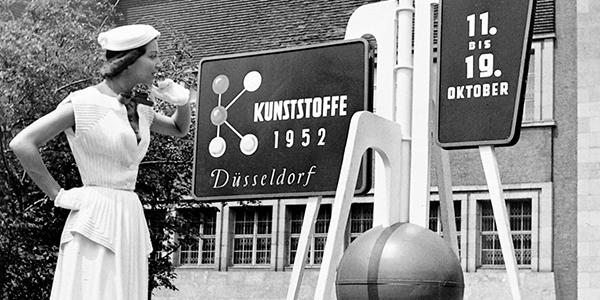 The triennial event will mark its 70-year history by addressing present-day sustainability concerns.

What's Happening Around SPE
---
SPE is hosting ANTEC® 2023 at the Hilton Denver City Center, Denver, CO from March 27–30, 2023. ANTEC® 2023 will showcase the latest advances in industrial, national laboratory, and academic work. At ANTEC® 2023, there will be multiple opportunities to spend time with colleagues at SPE-hosted meetings, receptions, luncheons, and SPE Chapter networking events. Registration details coming soon but put it on your calendar today!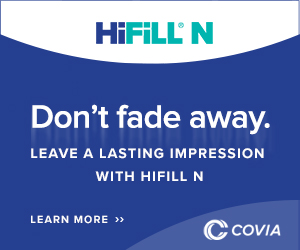 If you are considering moving into a leadership role, either to manage people or projects, now may be the perfect time. But are you prepared to make the move? Making the shift from successful individual contributor to effective manager is a difficult transition — it may be the hardest shift for any leader to make. SPE can help maximize your leadership potential through its newly launched Essentials of Management & Leadership in Plastics program. Essentials of Management & Leadership in Plastics is a six-month, cohort-based, virtual program, with the inaugural session running from October 2022 through March 2023. The program is designed to prepare early to mid-level career professionals to become leaders at their companies and in the plastics industry. The program will be facilitated by Dr. Sarah Skidmore, a leadership doctor and experience strategic consultant.
The global plastics industry will be gathering in Dusseldorf, Germany, October 19-26, for the 70th anniversary event of the triennial K Show. K 2022 will fill the vast Messe Dusseldorf fairgrounds – 1.9 million square feet of inside exhibition space – including presentations, products, services, technologies, and other developments highlighting how plastics will shape the future in areas such as climate protection and the circular economy. Join us for a lunch reception at the SPE booth—hosted by Dr. Jason Lyons, SPE President; Bruce Mulholland, SPE President-Elect; and Patrick Farrey, SPE CEO—from 11:00 AM to 1:00 PM on Sunday, October 23, 2022, at the SPE stand, Hall 12, F-87. Meet SPE staff and spend time with your SPE colleagues! Let us know you're coming! RSVP at www.4spe.org/krsvp.
SPE recently announced Covia as an SPE Preferred Partner. Covia is a leading provider of mineral-based solutions for industrial markets. The company specializes in production of ultrafine, micronized mineral fillers and additives that are applied in variety of plastic applications.
SPE Foundation
---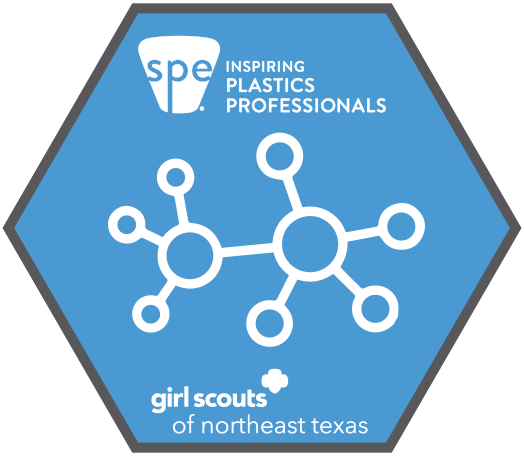 The SPE Foundation and the Girl Scouts of Northeast Texas have created an exciting new program to help girls understand the importance of plastics in our modern lifestyle. The kick-off event, "Color Your World With Science," took place in Dallas, TX, on September 24, where more than 200 Girl Scouts were given the opportunity to earn the newly released SPE Polymer Science Patch (www.4spe.org/scoutpatch), achieving a STEM seal of approval. The SPE Foundation looks forward to inspiring scouts to become engineers and scientists and to help solve problems and create innovative materials and products to make the world a better place.
New Podcast Episodes
---
PlastChicks Lynzie Nebel and Mercedes Landazuri with guest Pat Haney, Research and Development Engineer, MTD Micromolding, examine research and development in micro-medical plastics injection molding; the unique challenges of super-small molding, including differences in non-Newtonian fluid behavior, shear thinning and crystalline formation; processes for developing implant molds; designing for bioabsorbables; tooling for micromolding; finding a bridge between university research and the plastics industry; and MTD Micromolding's protyping pipeline. Listen at 4spe.org/podcasts.
---
SPE News Story Ideas?
Know a member who is doing outstanding things in plastics or in SPE? Have you heard about or are part of a chapter that is making an impact or a difference in the industry? Let us know if you have any story ideas for SPE News! Feel free to contact Chris Barry at cbarry@4spe.org.
---
Upcoming Events
---
Sustainability Rocks: Part 2

October 13 | Warrensville Heights, OH

Register

Webinar: An Introduction to Dynamic Mechanical Analysis

October 13 | Virtual Event

Register

Webinar: Applications of Wound Thermoplastic Composites for Injection Molding

October 27 | Virtual Event

Register